Steps to Better Health - ETHIOPIA
Feb 11 2016 - Feb 21 2016
ET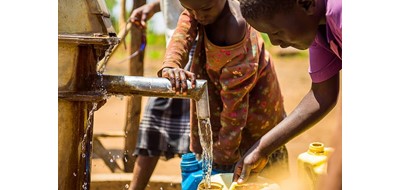 Opportunity Overview
Steps to Better Health (WASH in Schools)

Are you passionate about investing in future and seeing youth make a difference in the lives of those around them?

Lifewater International has been partnering with the Development and Social Service Commission (DASSC) of the Ethiopian Church Mekane Yesus since 2005 and began work in the southern Borena Zone in 2009. That program, completed in 2014, benefited over 50,000 people. Lifewater and DASSC have now begun a new project to leverage the work already completed and the behavior change which has begun by spreading into neighboring communities where they still do not have access to safe water and where many still lack access to adequate sanitation.

A team of 3-4 qualified volunteers will travel with 1 Lifewater staff member to Ethiopia to train 20 DASSC staff and school teachers Lifewater's water, sanitation, and hygiene curriculum designed for rural primary schools.

You will be notified no later than September 18th if you have been selected for this trip.

Note: The trip cost does not include international airfare or visa but does include all on the ground costs such as lodging, food, and transportation.

Stories Tell your story
No stories have been posted for this opportunity yet.
Cost: $1,450.00
| Milestone | Amount | Due Date |
| --- | --- | --- |
| Payment 1 (Airfare Deposit) | $1,000.00 | 9/17/2015 |
| Name | Description | Location | Date | Required? |
| --- | --- | --- | --- | --- |
| Conference Call #1 | The purpose of this conference call is arrange airfare and review logistics. Please send Julie Smith ([email protected]) a color copy of your passport as well as departing airport prior to this call. | Computer: https://global.gotomeeting.com/join/387428589 Phone:United States +1 (630) 869-1015 Access Code: 387-428-589 | Oct 7 2015 1:30 PM - 2:30 PM PDT | Yes |
| Conference Call #2 | The purpose of this call is review logistics as well as training schedule. | Computer: https://global.gotomeeting.com/join/387428589 Phone:United States +1 (630) 869-1015 Access Code: 387-428-589 | Jan 6 2016 11:00 AM - 12:00 PM PST | Yes |
You must be an approved Lifewater Water Corps member having taken Lifewater 101: Transformational Mission and Lifewater 202: WASH in Schools
Team Members will volunteer for 1-2 of the following roles, to be further explained during the first team meeting: Shepherd/Encourager, Treasurer, Story-gatherer, Photographer, Health Guardian, and Time Coordinator.

All participants will also have the role of Facilitator.
You must be in good physical health and able to travel to rural parts of Africa.
Similar Opportunities

Contact Info
Julie Smith
(805) 541-6634
Share