mWASH 1 - Electronic data system training
WHEN
Nov 11 2017 - Nov 18 2017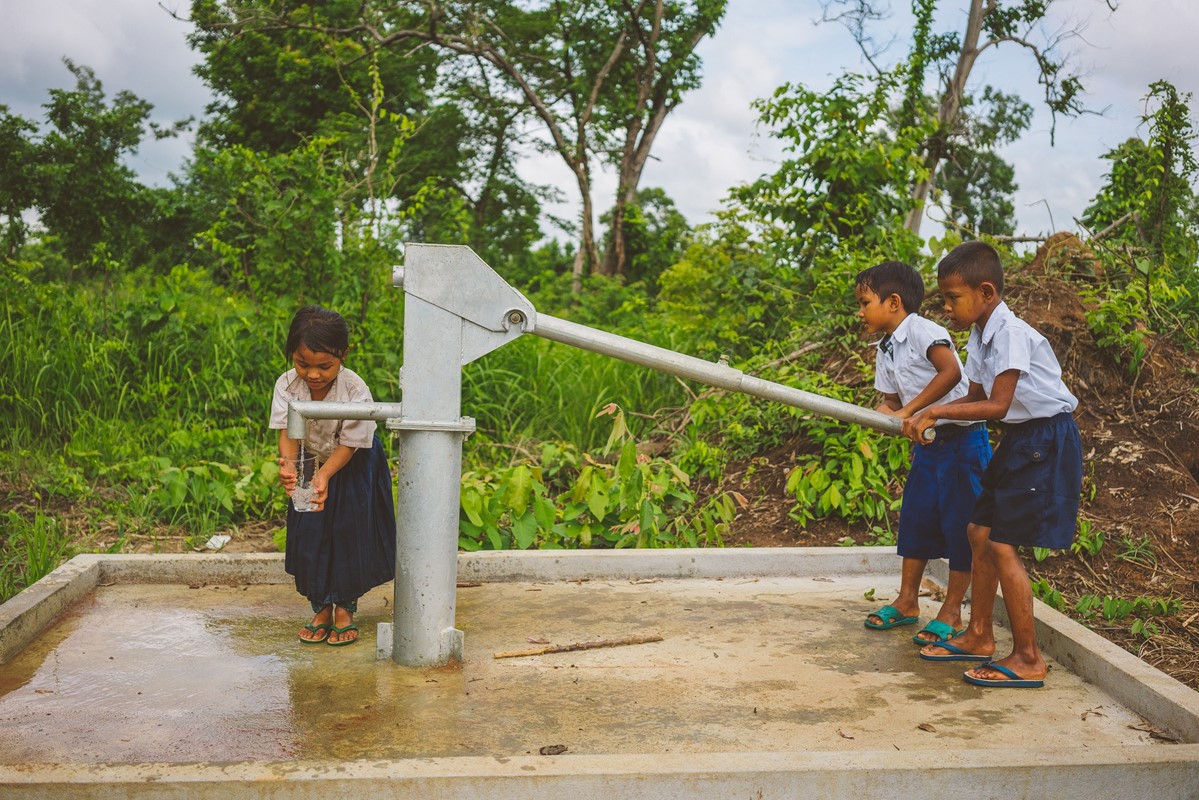 Lifewater Ratanakiri - Field Office Launch 
Electronic Data System Training

Lifewater International (LI) is excited to launch a new program to serve tens of thousands of vulnerable children and families in the Ratanakiri district of Cambodia. Implementing Lifewater's Vision of a Healthy Village (VHV), Lifewater national staff will live and walk alongside community members in overcoming all forms of water poverty. Lifewater's VHV approach engages all local community actors to bring about lasting transformation in health, water access, and well-being of the most vulnerable. 
Lifewater believes that communities can be healthy — that they can be free from the trappings of water-borne diseases — and that this can only be done through transformation of communities at all levels. In healthy communities, there are WASH transformations in all segments of society, from government to schools to churches to households to individuals. WASH transformation requires change and commitment from all actors. What one person does, impacts another. These transformations are both in infrastructure (hardware) as well as in behaviors (software), as both are required for a health impact. Although these changes are not enough to heal every aspect of health in a family or community, they have the ability to transform the health of a community by setting a new baseline of health. Kids will live longer, healthier lives and stay in school. Moms will have healthy families and spend less time gathering water. Families will be healthier and spend less money on healthcare. Water committees will help make water points sustainable. Households and communities will learn how they can transform their own lives by experiencing the impact of small changes and working together for lasting differences. Woven throughout Lifewater is the centrality of Christ in who we are as people and as a community. This work is about God's deep love for all of us.

A team of 1-2 volunteers will travel with one Lifewater HQ staff member  to Phnom Penh, Cambodia to train LI Ratanakiri staff in how to collect data using our electronic data system. This training will take place in Phnom Penh, Cambodia for our new Ratanakiri team. The volunteer(s) should be experienced and confident in using smart phone technology, familiar with Lifewater's Vision of a Healthy Village, and able to humbly and clearly share information in a cross-cultural settings. The training will be led by a Lifewater staff member, and the volunteer(s) will assist in helping the team learn how to operate their new phones and collect data through the Akvo Flow application.
In addition to this, volunteers will be helping to encourage Cambodian staff as they prepare to go to the field as Christian witnesses. Included in this training is leading daily devotions and working with staff to practice what they are learning. Your role is very important to helping launch this program successfully. 
Lifewater HQ will provide training beforehand on Akvo.
NOTE: The estimated trip cost DOES NOT include international airfare which is estimated at $1800. Individuals will purchase airfare on their own.  All on the ground costs such as lodging, food, and transportation are included in the estimated trip cost of ($1000). 
Contact Info
Christine Zurbach
(805) 541-6634
Requirements
Prerequisites
You must be familiar with Lifewater's Vision of a Healthy Village strategy and competent in using smart phone technology
Responsibilities
Facilitation
Restrictions
You must be in good physical health and able to travel to rural parts of Asia.
Stories
No stories have been posted for this opportunity yet.