Volunteer at Lifewater Office + Local Events
Ongoing
San Luis Obispo, California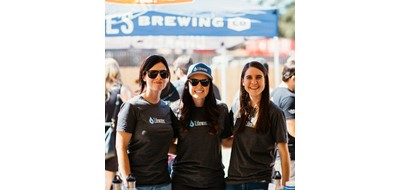 Opportunity Overview
Lifewater is looking for organized, thoughtful, and outgoing individuals to assist the Philanthropy Team with general office duties and representing Lifewater at local events. We are seeking volunteers to work in the office ~10 hours per month on a weekly or bi-weekly basis. Our operating hours are 9:00 AM – 5:00 PM and are flexible with student schedules. Event volunteers will serve on an as-needed basis.
If you have a heart to serve vulnerable children and families around the world and would like to gain experience in a fast-paced non-profit office setting, please consider volunteering with Lifewater!
About Lifewater:
Lifewater International is a Christian clean water organization working to end the global water and sanitation crisis. Since 1977, Lifewater has served over 2.5 million people in over 45 countries with life-saving clean water, sanitation and hygiene. Lifewater walks with families, leaders, and churches in overcoming water poverty through healthy relationships with God and the environment. We currently work in Cambodia, Uganda, and Ethiopia.
Stories Tell your story
No stories have been posted for this opportunity yet.
Make outgoing thank you calls for donor stewardship - scripted by Lifewater Philanthropy Team

Write cards and stuff mailers for donor receipts and campaigns

Represent Lifewater at local events

Contact Info
Brittney Tierney
(805) 541-6634
75 Zaca Ln Ste 100/110
San Luis Obispo, California 93401
Share