Lifewater 201: mWASH - OPEN TO PUBLIC
Jul 15 2015 - Jul 17 2015
SAN LUIS OBISPO, CA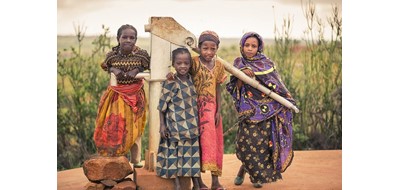 Opportunity Overview
Lifewater 201: mWASH

Do you have a desire to see the global water and sanitation crisis end and see communities thrive?

Lifewater's missional Water, Sanitation and Hygiene course, equips new international partners and staff with the skills, knowledge, and base of understanding needed to begin WASH programs. Topics include core principles of transformational development, proper hygiene and sanitation practices as well as effective behavior change techniques that bring about lasting change.

Note: Registration includes breakfast, lunch, and snacks as well as course materials.

Payment can be made via Service Reef. Please click the donate to event button.

Stories Tell your story
No stories have been posted for this opportunity yet.
Similar Opportunities

Contact Info
Julie Smith
(805) 541-6634
75 Zaca Lane Suite 100
SAN LUIS OBISPO, CA 93401
Share